Michelle Smethurst
720-212-4792
MichelleS@Weichert.com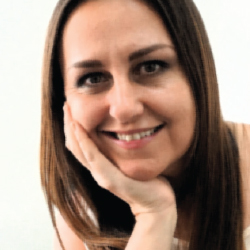 BIO
Life experience I acquired through dedication, hard work, perseverance along with opportunities taken to travel and live around the globe have brought me to the realization that making people happy is in my DNA. Add that to the extensive self taught research leading to the purchase of my own very first new home and the recipe for the best real estate agent was created!
EMPLOYMENT HISTORY
• 2016 – WEICHERT REAL ESTATE AGENT
• 2012 – 2016 PMP – PROJECT MANAGER FOR INTERNATIONAL EVENTS – USA & QATAR
• 2010-2012 SENIOR CABIN CREW MEMBER FOR AER LINGUS – WASHINGTON -DULLES, VA
• 2007-2010 FLIGHT ATTENDANT FOR MESA AIR GROUP – PHEONIX, ARIZONA
• 2004-2007 HOTEL OPERATIONAL MANAGER AMERICAN CONTRACTORS, INC. - DENVER, CO
• 1994-1998 ENGLISH AS SECOND LANGUAGE TEACHER - CULTURA INGLESA, BRAZIL
EDUCATION
• PSYCHOLOGY MAJOR, CURITIBA, PR BRAZIL- SOUTH AMERICA 1997-1999
• FRENCH AS SECOND LANGUAGE COURSE, COMPIEGNE, FRANCE 2000-2002
• BACHELOR IN MASS COMMUNICATION STUDIES FROM UMUC, ME 2010-2014
SUMMARY OF QUALIFICATIONS
• EXCELLENT COMMUNICATION SKILLS;
• FLUENT IN FOUR LANGUAGES- ENGLISH, PORTUGUESE, FRENCH AND SPANISH;
• ADMIRABLE PROBLEM SOLVING ABILITIES;
• ACCOMPLISHED AND WELL-TRAVELED WITH AN EXCELLENT ABILITY TO ADAPT TO DIFFERENT SITUATIONS AND PLACES;
• DEMONSTRATED PROFICIENCY IN HANDLING MATTERS OF HIGHLY CONFIDENTIAL NATURE;
• SUCCESSFULLY INCREASED SALES AND REVENUE BY IMPROVING PERSONNEL COOPERATION;
• MOTIVATED AND ENTHUSIASTIC ABOUT DEVELOPING GOOD RELATIONS WITH PEOPLE;
• EFFECTIVE WORKING ALONE OR AS A COOPERATIVE TEAM MEMBER;
• DISTINGUISHED PROFESSIONAL APPEARANCE AND PRESENTATION;
• CPR TRAINING AND QUALIFICATION, AS WELL AS FIRST AID QUALIFIED;
• ABILITY TO WORK EFFECTIVELY WITH A WIDE VARIETY OF INDIVIDUALS AND GROUPS AND INCREASED LEADERSHIP SKILLS DEMONSTRATED WHEN WORKING WITH THESE GROUPS;
• SUPERIOR ATTENTION TO DETAIL TO A PERFECTIONIST LEVEL.
"SUCCESS IS A JOURNEY NOT A DESTINATION."
​
Weichert, Realtors® Graham-Welch, LLC
15245 Metcalf Avenue
Overland Park, KS 66223
Phone: 913-647-5700
Fax: 913-647-5775
Email: GrahamWelch@Weichert.com
Thank you for visiting today. If this is your first visit, take your time and look around. We have plenty of information and resources available to you. If you are a return visitor, thank you. We would love to hear from you. We can serve all your real estate needs.​
​
Personal Service With A Difference
You probably know how important it is to find the right real estate agent when you are focusing on a financial investment as substantial and as personal as your home.
What you should know about me is that, as a Weichert® Sales Associate, I believe wholeheartedly in the unique, personal nature of real estate. You will see that revealed in how I follow through on what I promise, as I carefully guide you through the many steps and decisions along the way.
I am fully committed to providing you with what my company calls "The Weichert Difference" - a noticeably higher level of service that will make your real estate experience as easy and as stress-free as possible.
You can expect from me:
Personal and knowledgeable service that is genuinely responsive to your needs
A "Neighborhood Specialist's" familiarity with local communities, home values, and price trends
Top professional skills continually refined through Weichert training programs respected industry wide
Advice and guidance throughout the entire process
Commitment to help you leverage Weichert's many resources. I can save you valuable time and effort in securing home financing, insurance, and home connections.
Feel free to contact me anytime, whether it's to get started on helping you realize your goals and dreams, or just to ask a question. I would welcome the opportunity to make a difference for you.
​